Blogging has once again taken a backseat to a busy life. But in attempt to resurrect it, I mentioned to
Arman
that I was on board to do this week's Spill It Sunday. He said that if I didn't follow through that he'd chase me with a prawn...so here I am. Shrimp is gross.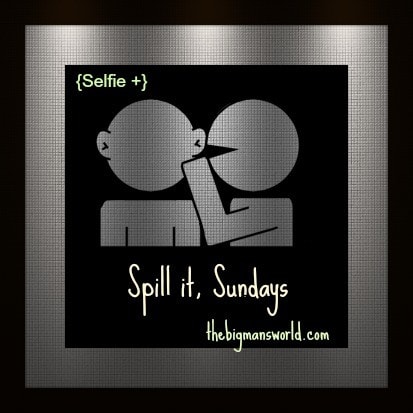 1. What is your typical 'go to' lunch?
I typically bring leftovers because I hate scaling recipes down. Usually that leaves me with half a can of coconut milk or a third of a pepper rotting away in the fridge. And the convenience can't be beat. Otherwise, just a boring ol' salad.
2. What is your typical 'go to' dinner?
Recently been super obsessed with
PaleOMG's pizza spaghetti squash casserole thingy
! Always a fan of a quick pork tenderloin with sweet potato and applesauce. Spaghetti squash with meat sauce is another good one.
(Holy old picture!)
3. What is the best lunch/dinner you have eaten out?Hmm, really too tough to narrow down but I'll name a few, There was an Italian place my mom, aunt, and I went to in Saratoga Springs that was excellent - I'm still drooling over the artichoke risotto we had. The Boma in Africa was tons of fun and quite an experience! Loved this big ass sushi boat...
4. What is the best lunch/dinner you have eaten recently?
Meat lovers pizza has been all over my plate lately...

5. You are HANGRY. What would you make in little time?Throw a bunch of odds n ends from the fridge into some broth. Boom, soup.
6. Link up your favourite lunch and/or dinner recipes!
This
lemon-artichoke chicken
dish is one of my favorites! So easy and delicious.
7. If you had friends over for dinner, what would you make for them?
Who knows, I'd wing it depending on who it was. Probably the lemon-artichoke chicken dish from above, over mashed cauliflower for my crossfit friends who also are paleo or gluten-free. Something tossed on the grill is always an easy and yummy option - steak tips or pork tenderloin. I dunno. Why, do you wanna come over? ;)
Oh right, gotta add a selfie to these things. #totallyfiltered