I kept saying to myself that I'm going to join in on one of
Arman
's
Spill It Sundays
but had yet to follow through. But this week I just had to finally get off my butt and do it because the theme was music! Not 100% sure that I'm doing this correctly but ah well, I'm here anyway. [Edited to add: Yeah, I definitely just noticed everyone else was answering the same questions. Whoops! My bad. Went a bit off the rails over here haha.]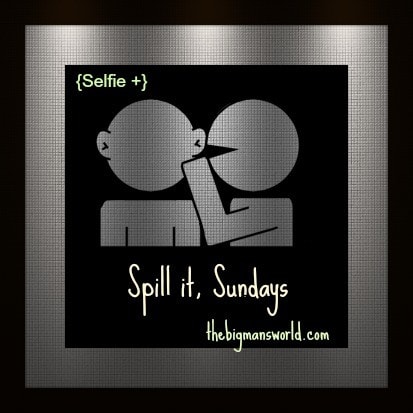 So, I'm a total rock n roll girl. Aside from the really strange death metal, I pretty much like it all.
But my absolute favorite is 80s hair metal. Yep, I was born smack dab in the middle of the 80s but no matter. Through a couple VH1 countdown shows when I was younger, I discovered the bigger hair bands - Def Leppard, Ratt, Motley Crue. Started listening and loving them. Dug a little deeper and found myself forever lost in a fog of Aquanet and spandex...and I'm more than okay with that. \m/
Aside from my hair obsession, my other favorites are Alice Cooper and Ozzy. They are basically rock gods and shall be treated as such.
Guitar Center Hollywood's Rockwalk of Fame, 2008
My favorite song is
Ozzy's "Crazy Train."
It never, ever, ever gets old.
But I go through wicked phases where certain songs will get played again and again for awhile. A few of those recent favorites:

In Flames "Only For The Weak"
Crashdiet "Snakes in Paradise"
Slash w/ Myles Kennedy & the Conspirators "Bad Rain"
Hand in hand with listening to music, I go to a lot of concerts. Seriously, I don't even want to know how much I spend in a year on shows. Love the atmosphere, hearing live music, and seeing all them dirty rocker guys on stage. ;)
Slipknot, 2012
Steel Panther is one of my most frequently seen bands. Damn, I love those guys! They are too freakin' funny and the music legit rocks.
Let's see, a quick rundown of their shows I've been to:
Massachusetts x2 [Once in Boston; the other was an acoustic show at Newbury Comics, Norwood]
New Hampshire
Connecticut
New York
Ohio [Rock on the Range]
Las Vegas
California x3
So, that's seven different states but most recently, I got a chance to see them in a new country! They happened to be doing an Australian tour while I was over there. What are the odds? So OBVIOUSLY I had to get my ass there!!
What else? My best friend and I are both rock fans so we plan a lot of trips around going to concerts in other cities. We also typically dress up as different rockers for Halloween...
...but that's a post for another time. ;)
Thanks for hosting, Arman!
Happy Sunday all!