I've been meaning to share my Africa eats with you guys for soooo long now! We were there for almost a month which means that we had a lot of time to eat and drink while there. Which also means that we had about a bazillion and a half photos to sift through.


One of my favorite things about traveling is discovering how and what other people of the world eat. Checking out the snacks is seriously fun business in my book! Seeing the differences in the packaging of worldwide brands is cool, but the best part is discovering unique flavors that aren't available in the United States. Here's the first edition of What I Ate in Africa: snacks and beers.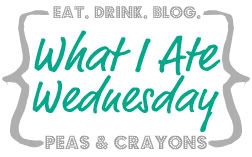 CHIPS!
As a crossfitter, I thought these crackers were funny because they were called Kips. ;) Then I saw that they were bacon flavored and decided that they had to be tried.
No turtles were harmed in the making of this photo. Just thought it'd be funny to include. ;)
Game jerky!
I forgot to mention, this post is sponsored by Black Label beer! (Not really. Unfortunately.)
We seriously drank so many of these during the trip. Funnily enough, the company used to have a factory in the town I work in, though now the company is apparently owned by Canadians. And there we were, thinking it was an African beer. Heh.
I'd guess that about 90% of the beers we either drank or saw in Africa were lagers. I was more than happy with that!
For what its worth: the pine nut soda was deeeelish!

What is the strangest snack you've seen in your travels?

Readers from other countries: do you have any of these flavors at home? :)