It was a whirlwind weekend of canoeing, camping, rope course climbing, eating, and drinking in New Hampshire. But I made it through. Mostly unscathed, too! All because I wanted to share with you my eats from the past week. ;)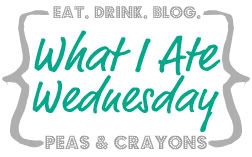 Grilling up burgers in the summer is a must. But beef can get tiring so when I found lamb burgers for a great deal the other day, I immediately scooped em up! I whipped up a quick tzatziki sauce and - bam! - dinner was done. Delicious and much different than the usual burger fare I've been eating all summer.
Mixed spring greens, cucumbers, and tomatoes made for a simple but fabulous side to my epic burger. It has been far too hot to cook much of interest lately. Hopefully the weather cools a bit soon so I get back to more cooking and fun in the kitchen. Until then, expect more grilling and greens!
Both the above pizzas were from the Flatbread Company. And they seriously have some of the best pizza. Ever! I'm planning on writing a review on them so for now I'll leave it at that. The top: pepperoni. The bottom: chicken, zucchini & summer squash, tomato, and plenty of cheese!
Photo from my babe :)
Amazing brisket nachos and some of the best blueberry beer around from Moat Mountain. Another place I'll be reviewing, so keep your eyes peeled!
This stuff just tastes like summer. Find it. Drink it. Love it!
And, finally, these happened - Oreo stuffed chocolate chip cookies. And they were amazing.
The End! Happy WIAW!