Happy What I Ate Wednesday!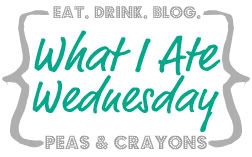 I'm going to keep this post short and sweet, thanks to feeling under the weather with a horrible migraine. :(
I wasn't very hungry after a tough Crossfit wod, but knew I had to eat something to repair those muscles! So breakfast was pretty light, consisting of egg whites and grapefruit with a mug of green tea.
My mom had roasted up three chickens on Sunday for family dinner. I snagged some leftovers to toss into a homemade veggie soup, filled with lots of carrots, celery, onions, zucchini, and garlic. Yum! Made a great lunch and dinner.
Told ya it'd be short this week! ;)
But in an effort to not leave ya hanging - check out these past couple posts for some good stuff!
Paleo Vanilla Cake with Chocolate Ganache
More Africa Peeks!
Enjoy! :D