First of all, I hope everyone has a Happy Thanksgiving tomorrow...with lots of good eats, of course!!!
And even if you aren't celebrating Turkey Day, well I still hope you're enjoying lots of tasty food. :)
Just to be clear up front, I sure as heck ain't eating Paleo on Thursday! I'm seriously hungry just thinking about it the turkey, mashed potatoes, stuffing, rolls with buttah,
this amazing oatmeal pecan pie
...droooool.
But since it isn't yet time for the big feast, here's a WIAW to tide us all over!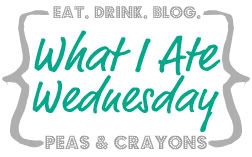 Well, unfortunately yesterday I didn't eat a real breakfast because this happened on my way to work...
Total flat tire - out of nowhere. I didn't hit anything and there weren't any nails or sharp stuff poking into it. Weird. Anyway by the time I got to work, I was a bit stressed and not hungry so I just had a banana.
By lunchtime, I was back to normal and so was my appetite! Leafy greens, fruits & veggies, and chicken to the rescue.
I went to CBS Scene for dinner with a friend. Not gonna lie: I definitely ordered a Shipyard beer and a Margherita pizza. Oops. ;)
Well, I'll be back after Thanksgiving to share some more eats with ya!
Have a great day!