Before I share my WIAW eats for the week, I have fun news to share. On Saturday, I will be running my first ever race! While it is only a 5K, it is shaping up to be a pretty interesting one:
Not only will we need to run the 5K, we also have to complete a bunch of different obstacles...all while avoiding zombies who want to eat your braaaain! [The zombies try to rip flags off of your flag football-style belt aka your "life."] I'm super pumped to participate in such a crazy-sounding activity - it should be a great time!
Anyways, let's get to the real reason you're here. In an effort to shake things up, I took a different approach to my WIAW this week. You see, I usually document the foods I eat during the week, which is decidedly more healthy than my weekend eats. So this week, I snapped shots of what I ate on Saturday!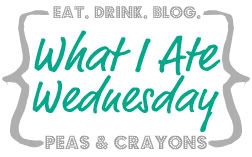 Okay, so The Oats are back. I felt that a one-week WIAW reprieve was enough ;) And anyway, I did switch breakfast up - I added cantaloupe! Haha
I sampled this recently at the supermarket and was surprised that it was actually good! (The PB flavor is too.) I usually dislike protein bars because they either have a gross taste or unpleasant texture. In any event, this tided me over while my babe and I went to the movies to see Safe.
No pizza is ever complete without a healthy sprinkle of crushed red pepper! <3
How'd they know? ;)
Whew, a lot more calorific than my usual eats, huh? Gotta love those cheat days!
Before you go, a couple other shots from this weekend...
A steaming hot bowl of "tootlings." Homemade tortellini, my great grandmother's recipe.
We bottled up our raspberry home brew. Only a few more weeks until we can taste our results!
Wow, a long post today - I hope I didn't lose ya back there. Full reviews on both Tavolino and Mai Pearl will be coming up in the future, so check back. Happy Wednesday :)
Crushed red pepper on pizza: yay or nay?